Sold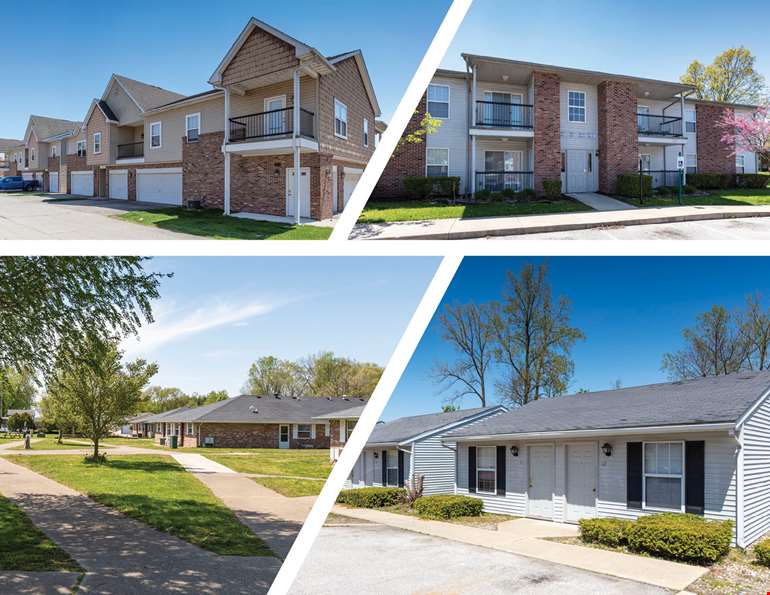 About Garden Quarter Portfolio
LOCAL LONG-TERM OWNER
Garden Quarter Portfolio is being sold by local long term owner who has self-managed the property during their entire ownership.
6%+ ACTUAL TRAILING CAP RATE
With 95%+ trailing 12 months occupancy and proven rent growth, The Garden Quarter Portfolio provides immediate yield & cash flow. Revenue can be further grown through property enhancements and strong management.
NEAR EMPLOYMENT & GROWTH
The south side of Terre Haute, where 3 of the 4 properties are located, is known as the most affluent area in the city. The average household income within a one mile radius of these properties is over $95,000.
WELL MAINTAINED & DESIRABLE FEATURES
All 4 properties have been well maintained and have unique desirable features that draw in and retain good residents.
IMMEDIATE ECONOMIES OF SCALE
Garden Quarter Portfolio can be purchased with the Cobblestone Crossings 448 units – a total portfolio of 946 units offering immediate presence and economies of scale. The properties may also be purchased individually. For information about the Cobblestone Crossing visit: LINK