Sold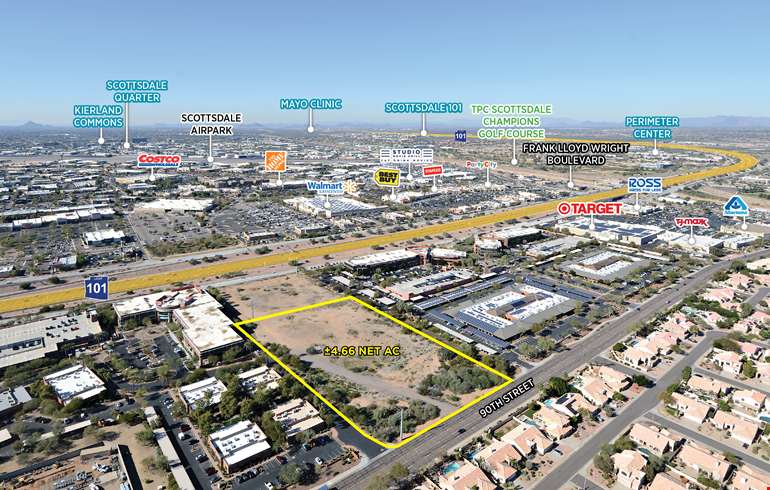 Sold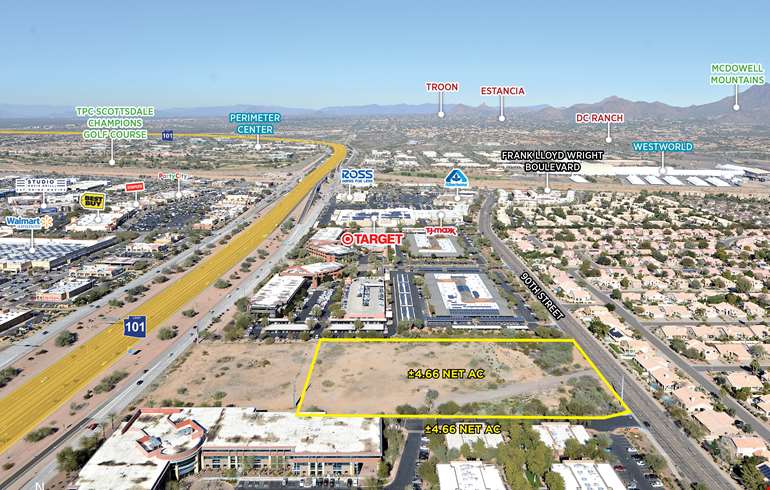 Sold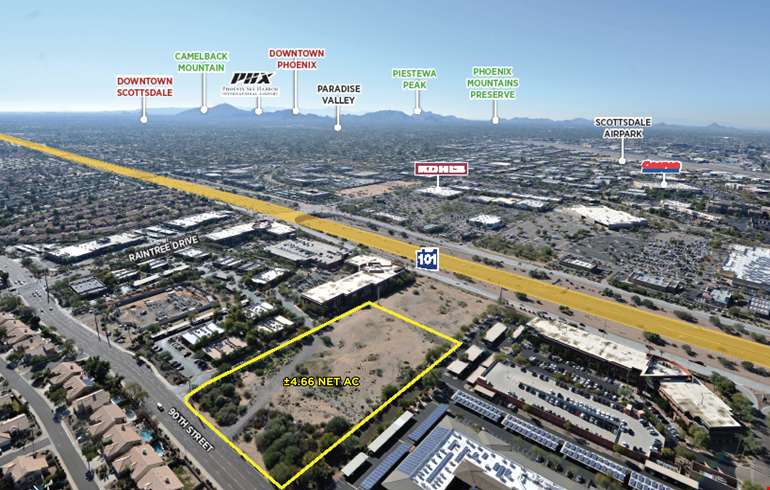 Sold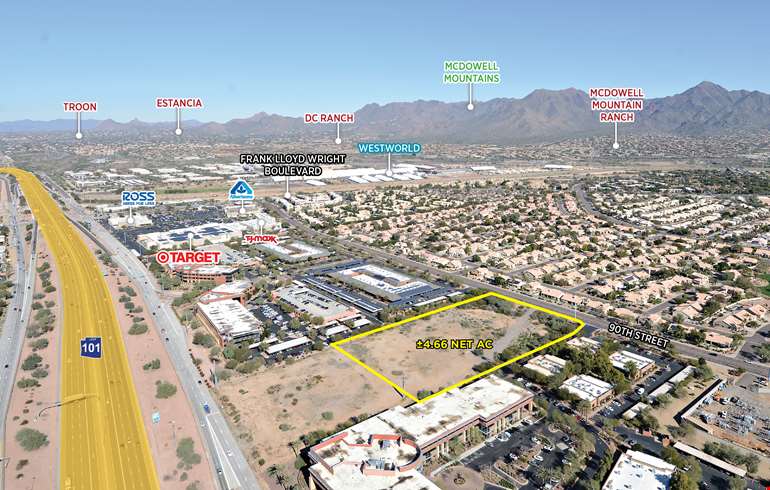 About N/NWC 90th St & Raintree Drive
Cushman & Wakefield is pleased to present a unique opportunity to purchase a ±4.66 net acre multifamily development site located in the highly desirable North Scottsdale area. The site is located on 90th Street, east of the Loop 101 Freeway between Raintree Drive and Frank Lloyd Wright Boulevard and consists of ±202,946 square feet of developable land.
Known as the "West's Most Western Town", Scottsdale is a combination of cowboy culture and haute couture. Home to Arizona's finest shopping and dining, Scottsdale offers hiking trails, award winning resorts and acclaimed art galleries for its residents that enjoy a quality of life like no other. Capturing the national spotlight, Scottsdale showcases an eclectic mix of sport and cultural events that draw thousands of spectators annually. Scottsdale boasts first-rate resorts, world-class events, sophisticated arts, lively nightlife, diverse shopping and epicurean feasts and is known for its refined spas, upscale wine bars and shopping plazas with luxury boutiques.
With its affluent population and large employment base, Scottsdale maintains a competitive edge in attracting new retailers, company headquarters, technology and biomedical industry leaders. The city enjoys the largest concentration of Class A Office space in the region. It has a highly developed workforce, enviable business infrastructure and transportation links, including a world-class executive airport. All of these factors combined create a thriving location for business that is attractive to employees and employers. The diverse economy is based on medical research, high-tech innovation, tourism and corporate headquarters. Scottsdale is home to nearly 18,000 businesses, over 150,000 jobs and more than 20% are Arizona corporate headquarters.