Sold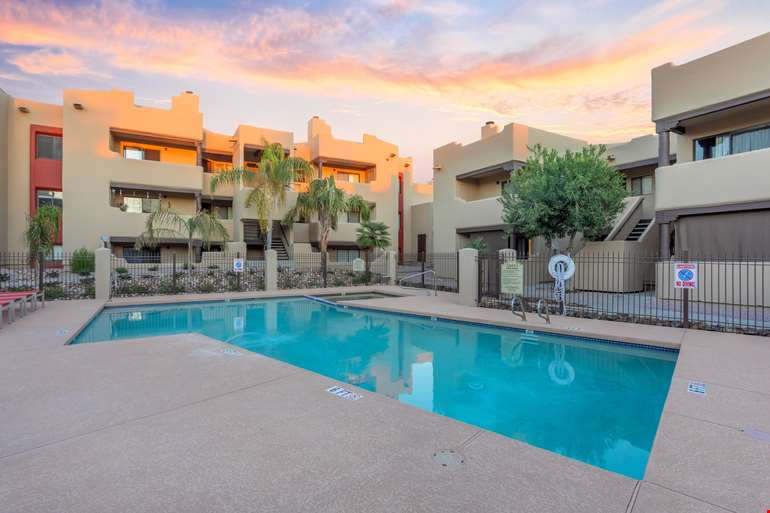 Sold
Sold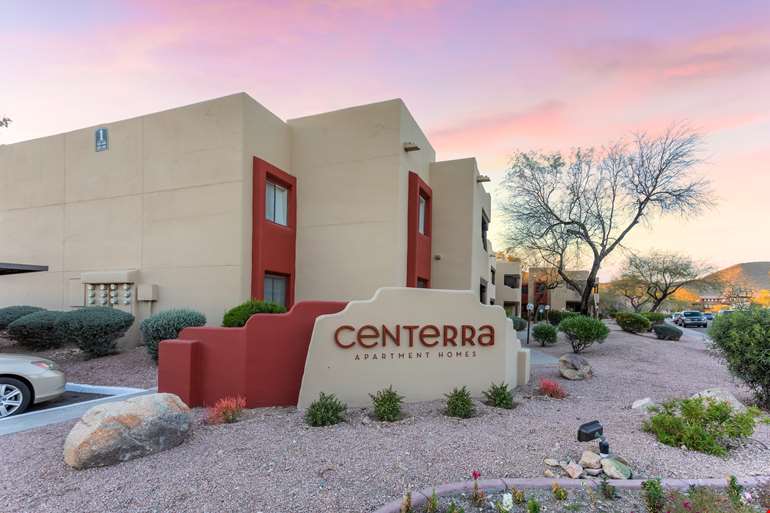 Sold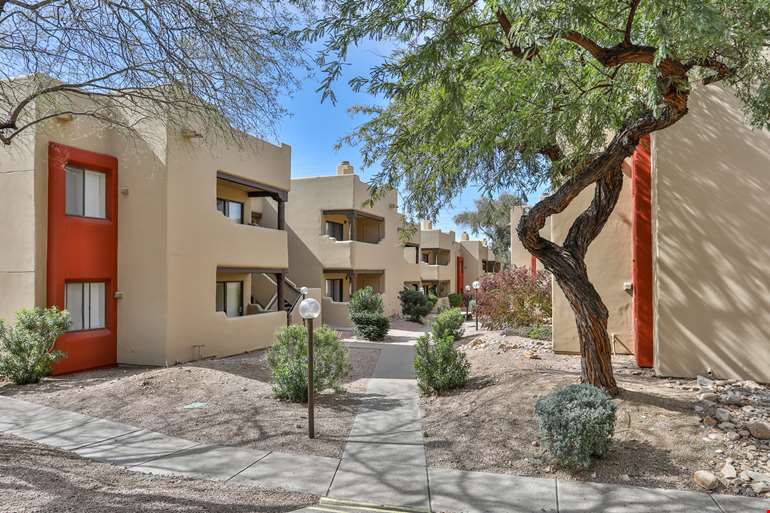 Sold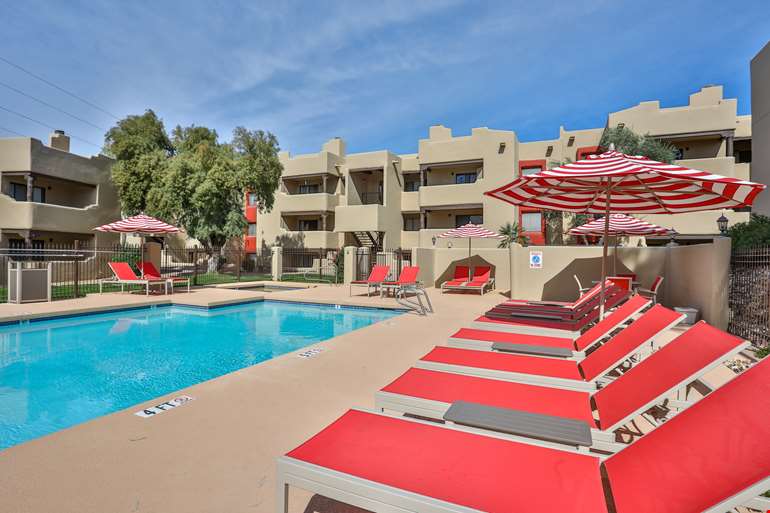 Sold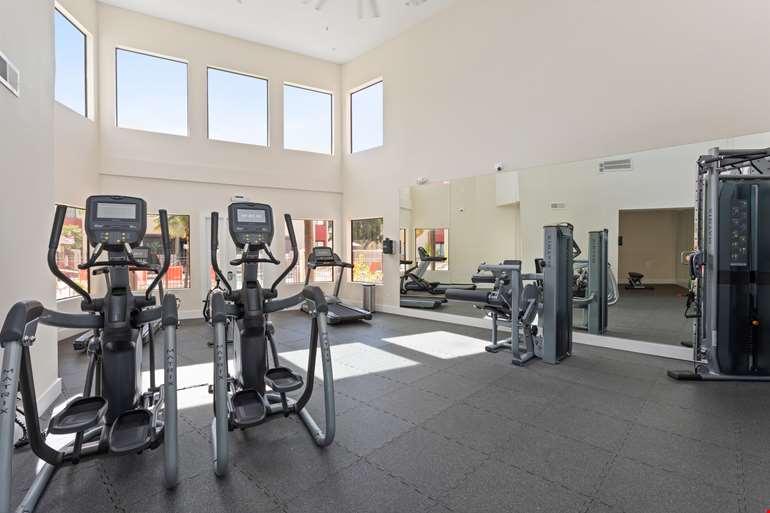 Sold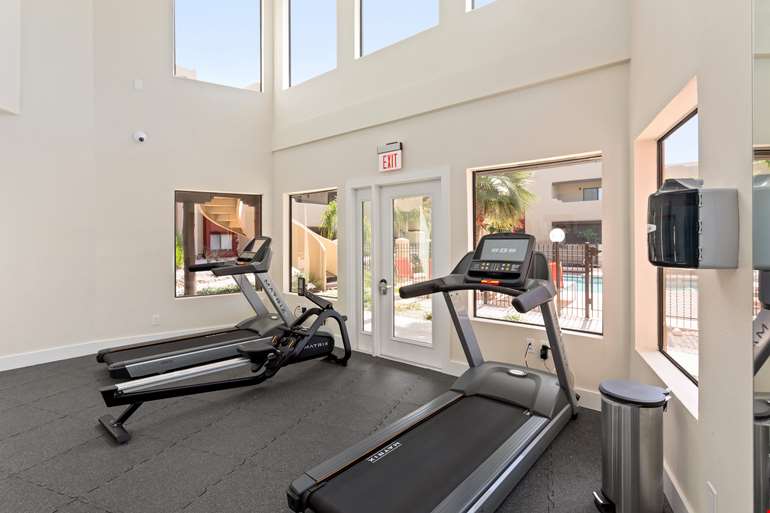 Sold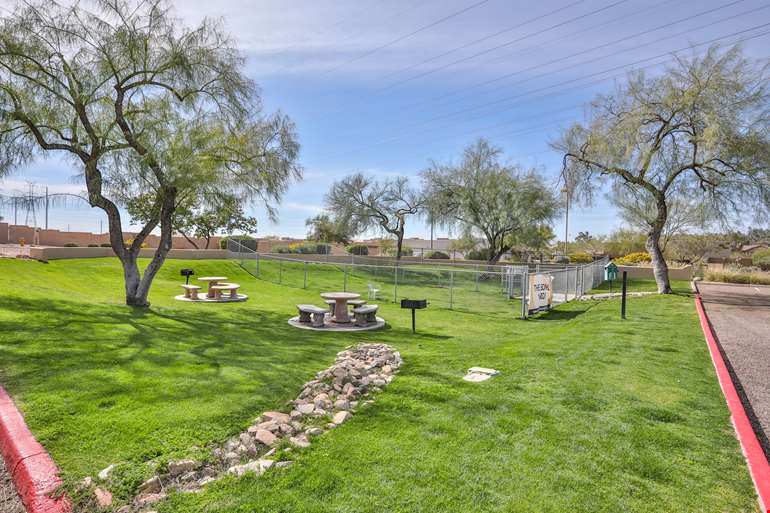 About Centerra
The Cushman & Wakefield Fogler/Nicoluzakis Multifamily Capital Markets Team is pleased to offer CENTERRA, a renovated, 202-unit, garden-style apartment community located near Frank Lloyd Wright Boulevard and Shea Boulevard in North Scottsdale, Arizona, one of the Phoenix area's most exclusive neighborhoods.
Centerra is a gardden-style, two and three story community featuring a mix of one and two bedroom/two bath units with washers and dryers. All 202 units have been completely upgraded with new Whirlpool stainless steel appliances, new cabinets (in kitchens and bathrooms), new flooring, granite countertops (in kitchens) along with new light and plumbing fixtures.
In addition to the unit interiors, the exterior of the property and amenities were updated. Exterior improvements included the addition of a fitness center, updates to the leasing/business center, new roofs and a complete repaint of the community. While Centerra has been updated, there is still value-add potential remaining through targeted upgrades.