Sold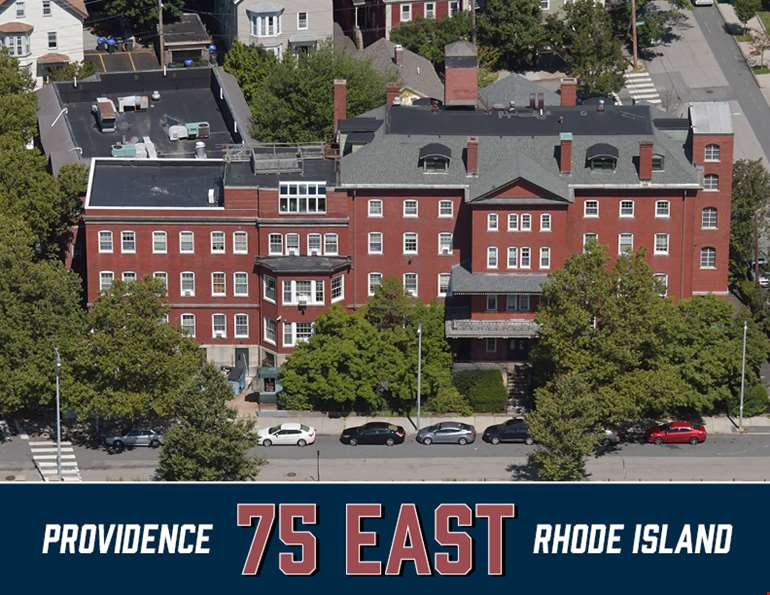 About 75 East
Cushman & Wakefield's Multi-Family Advisory Group is pleased to present for sale 75 East, a 5-story, a 44 unit, 66 bedroom apartment building overlooking Providence Harbor, located in the Fox Point neighborhood of Providence, Rhode Island. The 51,373 +/- square foot building was originally built in 1857 and has operated in multiple capacities over the years, ranging from an assisted living facility to an international educational academy. Today, the asset is operated as a student-oriented apartment building, catering to those attending the area's numerous academic institutions, as well young professionals working in downtown Providence's vibrant business district.
Furthermore, 75 East offers the potential for new ownership to significantly increase residential density at the property. Conversion of underutilized "dead spaces" including offices, classrooms, common areas, and potential renovation of the currently vacant 5th floor, will allow both unit and bed counts to increase dramatically. These spaces, which total over 8,000 square feet, are primed for residential conversion.
75 East is being offered without a formal asking price. Upon receipt of a signed confidentiality agreement, qualified investors will be provided with the offering memorandum (containing property data and financial information) and access to due diligence materials via The Multifamily System website. Once investors have had an opportunity to review the offering materials and tour the property, Cushman & Wakefield will schedule a "Call for Offers".