Sold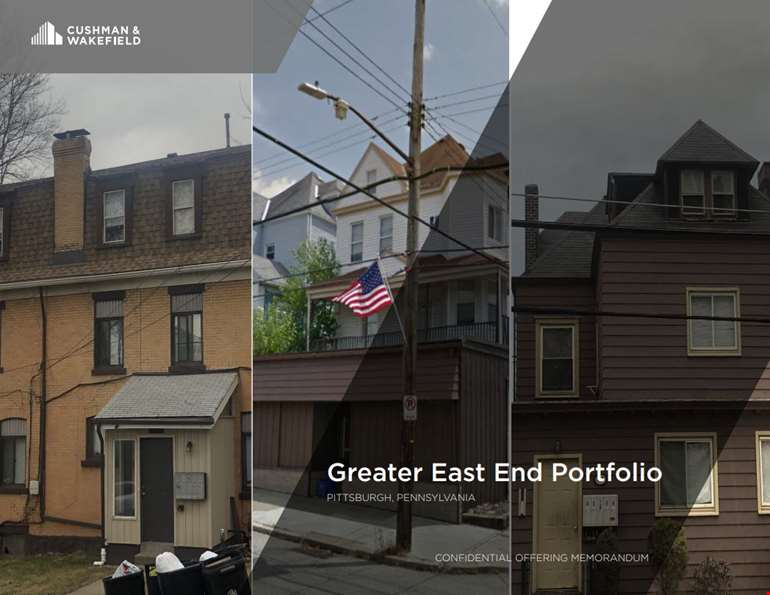 About Greater East End Portfolio
Located in Pittsburgh's most popular neighborhoods, this portfolio provides the unique opportunity for an investor to acquire 13 units in a high barrier to entry market surrounded by world class education, culture and the region's top employers.
With properties spread across Oakland, Edgewood/Swissvale, and Greenfield, this portfolio contains some of the region's premier locations where top talent is drawn to live, work and play. The portfolio has a wide variety of unique features and unit types ranging from single family homes to multifamily properties. All the units have been at least partially upgraded and include open floor plans, updated kitchen and bathroom cabinets, flooring and light fixtures.
Many of the units could be easily improved to a more modern aesthetic which would allow the new owner to raise rents. Updated fixtures, common area and exterior upgrades to enhance the façade would make these units stand out even more in an extremely competitive rental market. Given the presence of Carnegie Mellon, The University of Pittsburgh, Chatham University and UPMC, these properties are in the epicenter of some of the world's best education and employment making them ideal for young students and professionals alike.